Daniela C. - Tutor
Daniela C. Italian language, culture and food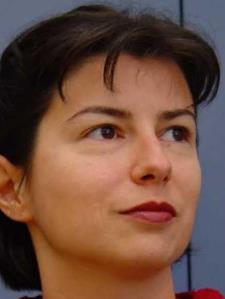 (3)

In-person + Online

Contact Daniela C.

Your first hour with any tutor is always 100% refundable!
Personal Statement
I am Italian and I relocated to Michigan in June 2015. I have a true passion for my language and the Italian culture and style of life and I believe that learning a language passes through really getting in touch with the country that speaks it.
I love to organize travels in Italy and to cook and share the love for the most important means of expression, our cuisine.
I believe that everybody has a story or two to tell, and I can't wait to listen to yours, in Italian.
I have an M.A. in Arts, ...
Reviews
I had, at one time been reasonably competent in the Italian language. Over time my skill has become passive. During my first lesson with Daniela today, she demonstrated an excellent skill for recognizing my original level of competency and pushing to awaken what has gone dormant. She is a very skilled teacher.
- Joe B. from Bloomfield Hills, MI